Hotel Panoramic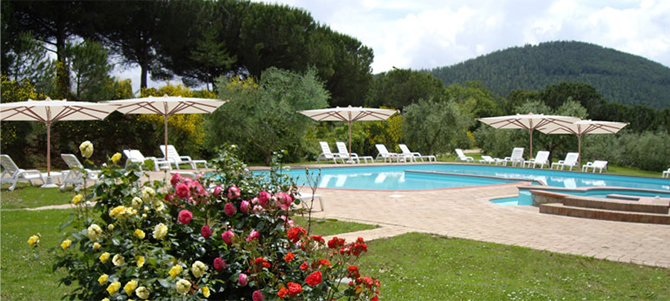 Hotel Panoramic is a small, comfortable hotel nestled in the green hills of the Tuscan countryside. It is perched on the summit of a hill at about 600m of altitude and faces to the beautiful town of Montepulciano, also known as the "Pearl of the Cinquecento" (the 16th century) since it was a town of major importance during the Renaissance.  
Thanks to its unique location the hotel offers its guests an enchanting, panoramic 360-view of the surrounding towns, among which Montepulciano and its lakes, Chiusi and Trasimeno lake, the Valdichiana valley, Cortona and beyond….
While relaxing in our green countryside, our guests will have the chance to rediscover the good old values that are no longer to be found in modern living: sitting still to listen to the wind or going for a walk while enjoying the sounds and colours of nature. 

The hotel offers a luxurious hydro massage-swimming pool in a lush garden surrounded by fruit trees.
Hotel Panoramic is the ideal destination for either individual travelers or small groups of friends looking for cultural/eno-gastronomic itineraries or willing to visit Tuscany's major cities such as Siena and Florence. Siena, Florence, Perugia and Arezzo are one hour away by car; Rome is two hours away.
For instance, it is possible to visit Montepulciano and taste the famous Vino Nobile in several wine cellars, enjoy a delicious plate of home-made "pici" and a tasty Chianina steak before spending a night at our hotel and set off for Siena, Florence or Perugia immediately after breakfast.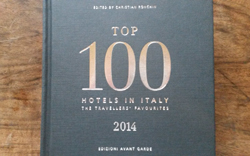 A relaxing schedule as the one above will allow those who are used to organized tours to discover the beauty of Tuscany step by step, in a more natural way and to enjoy the unique scents and flavours of a fascinating region. Moreover, prices in our area are significantly lower than the ones in bigger cities.

Apart from cultural and eno-gastronomical itineraries, our area also offers a wide range of thermal baths to those who are looking for a more relaxing holiday. Several guests often combine their sightseeing tours with a few visits to the nearby hot springs.
Thermal spas in Tuscany are famous all-over Italy and each one of them offers a wide variety of relaxing or therapeutic treatments. Our guests just have to choose the one which better suits their needs!

Terme di Montepulciano
Terme di Chianciano
Terme Sensoriali
Piscine Termali Theia
Terme di San Filippo
Terme Antica Querciolaia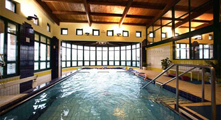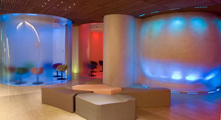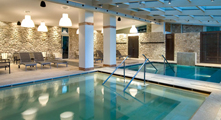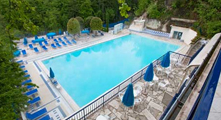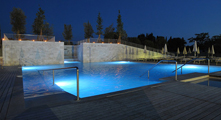 Last but not least, several of our guests come to this region to visit the beautiful churches, cathedrals and ancient temples: Francigena pilgrimage path, Sant'Antimo Abbey, San Biagio Temple and Montepulciano's Cathedral are just some of numerous artistic treasures in our small rural towns.

We hope to see you soon in beautiful Tuscany!